Community & Global Public Health
Healing at the Speed of Understanding
Cultural sensitivity is more than a catchphrase. Our students are prepared to see beyond differences to the similarities where the answer may reside.
From the streets of Baltimore to the rural farm communities of Maryland, across the globe, in large hospitals, community clinics, and international health organizations, our students and faculty are on the ground, joining and often leading interprofessional teams that improve the lives of individuals, families, and communities.
Featured Content
The Center for Disease Control and Prevention recognizes systemic racism as a public health crisis resulting in chronic health conditions among Black people. Additionally, systemic racism can cause underlying trauma and stress-related psychological disorders. Enslavement of Black people has bred an oppressive system manifesting in overt and covert acts of discrimination, causing long-standing inequalities in every sector of our society.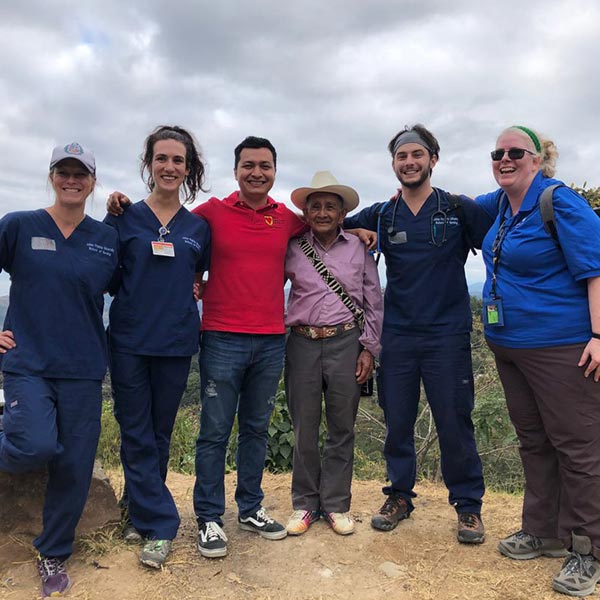 Centers and Initiatives
Our faculty-led, interdisciplinary centers and initiatives strengthen a focused area of scholarship in health care by providing an environment to expand the knowledge base, integrate specific education and practice initiatives, and mentor new scholars.
Nancy Reynolds
PhD, MS, BSN, RN
FAAN
C-NP
Associate Dean, Global Affairs
---
Nancy R. Reynolds is the associate dean of global affairs at the Johns Hopkins University School of Nursing; director, Center for Global Initiatives; co-director, WHO Collaborating Centre for Nursing Information, Knowledge Management; and co-secretary general, Global Network of the WHO Collaborating Centers of Nursing and Midwifery. Formerly the Independence Foundation Professor of Nursing at Yale […]
Continue reading
Patty Wilson
PhD, MSN, BSN, RN
PMHNP-BC
---
Patty Wilson's clinical practice and research focus on improving the lives of those who have experienced trauma and working to create community-based interventions that address social determinants of health and promote health equity in BIPOC communities. She teaches pre-licensure MEN students and Psychiatric Mental Health Nurse Practitioner (PMHNP) students. For her faculty practice, Dr. Wilson […]
Continue reading
Craig Pollack
MD, MHS, MSc, BA
Katey Ayers Endowed Professor
---
Craig Pollack is the Katey Ayers Endowed Professor at the Johns Hopkins School of Nursing and in the Department of Health Policy and Management at the Johns Hopkins Bloomberg School of Public Health. He is a practicing primary care, internal medicine physician whose research focuses on social determinants of health, with an emphasis on housing […]
Continue reading
Lucine Francis
PhD, BS, BA, RN
---
Lucine Francis is an assistant professor at the Johns Hopkins School of Nursing and a steering committee faculty member of the Johns Hopkins Consortium for School-Based Health Solutions. Dr. Francis' research focuses on health promotion and innovation in child-serving organizations, centering on childhood obesity prevention, childhood nutrition and active play, and school success. She uses […]
Continue reading
Binu Koirala
PhD, MGS, BSN, RN
FPCNA
---
Binu Koirala's research expertise includes cardiovascular disease, multimorbidity, palliative care, and global health. She earned the 2021 Dean's Award- Outstanding Nurse Researcher- from the Johns Hopkins Nursing Alumni Association. Dr. Koirala has funded research projects to develop and test care coordination and symptom management interventions for patients living with multimorbidity, including those with cardiovascular diseases. […]
Continue reading
Videos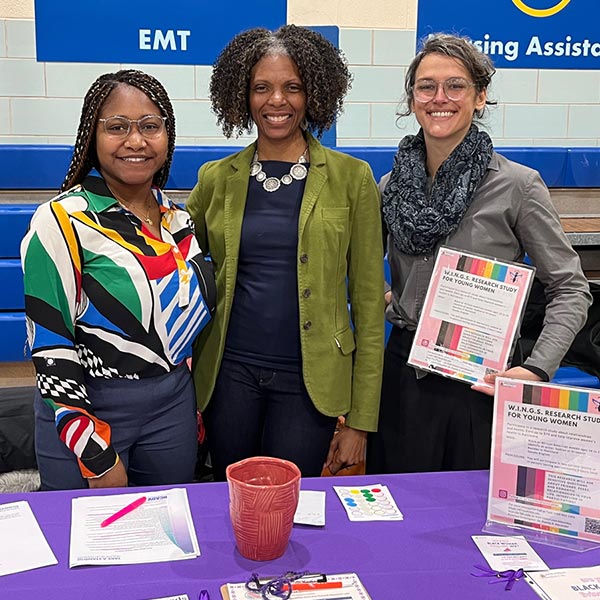 Academic Programs
The Johns Hopkins School of Nursing offers programs designed to fit the career and research goals of our diverse student population.
More Expertise To Explore