Big Picture Lens, Big Tent Focus
Chronic disease affects six in 10 people in the United States. Heart disease, diabetes, cancer, and other chronic ailments are leading causes of death, disability, and rising health care costs in America.
Researchers at the Johns Hopkins School of Nursing use community engagement, scientific investigation, technology-assisted interventions, education, and policy initiatives to understand and address not just the whys but the hows of chronic diseases: how disparities of income, race, and location, among other factors, affect risk as well as health outcomes.
Featured Content
Growing health disparities, the aging population, and the increasing burden of multiple chronic conditions underscore the importance of dynamic and innovative approaches in research design, scientific leader-ship, implementation, evaluation, and dissemination.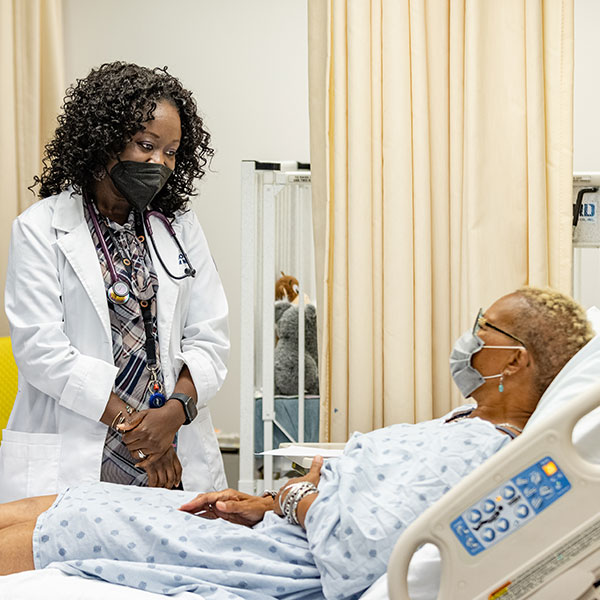 Centers and Initiatives
Our faculty-led, interdisciplinary centers and initiatives strengthen a focused area of scholarship in health care by providing an environment to expand the knowledge base, integrate specific education and practice initiatives, and mentor new scholars.
Sarah Allgood
PhD, BSN, RN
---
Sarah Allgood's research focuses on the role of pain and other symptoms in clinical outcomes among individuals with cystic fibrosis. Her long-term research goals include the development of interventions to help manage symptoms, especially in those with advanced lung disease. Dr. Allgood earned her PhD in Nursing from Johns Hopkins and completed a two-year research […]
Continue reading
Andrew Benson
DNP, MSN, BSN, BA, RN
FAAN
APRN, CRNA
Assistant Director, DNP Nurse Anesthesia Track
---
Andrew Benson is the assistant program director of the DNP Nurse Anesthesia Track at the Johns Hopkins School of Nursing and the former chief CRNA at Johns Hopkins Hospital (JHH). Dr. Benson has immense experience in anesthesiology, clinical practice, and team leadership. He led a team of more than 100 CRNAs at JHH and provided […]
Continue reading
Nada Lukkahatai
PhD, MSN, RN
FAAN
CNE
Director of the MSN (Entry into Nursing) Research Honors Program
---
Nada Lukkahatai has a broad background in nursing, gaining years of experience as a clinical nurse and now as a nurse scientist. Her research focus is to understand the biological mechanisms in the clustering of symptoms. Having gained skills to conduct complex laboratory experiments, using innovative techniques including proteomics and genomics that she learned as […]
Continue reading
Martha Abshire Saylor
PhD, MSN, BA, RN
---
Martha Abshire Saylor is an assistant professor on the research/education track at the Johns Hopkins School of Nursing. Her clinical experience in cardiac and critical care has been the foundation of her teaching, and she earned the 2020 Teaching Excellence Award from the Johns Hopkins Nursing Alumni Association. Her research interests include an emphasis on […]
Continue reading
Yvonne Commodore-Mensah
PhD, MHS, BSN, RN
FAAN, FAHA, FPCNA
---
Yvonne Commodore-Mensah is a cardiovascular nurse epidemiologist whose current program of research seeks to reduce the burden of cardiovascular disease risk among Africans locally (United States) and globally (sub-Saharan Africa) through community-engaged research. Her research expertise includes immigrant health, global health, cardiovascular disease epidemiology, and social determinants of health. She is the principal investigator of […]
Continue reading
Videos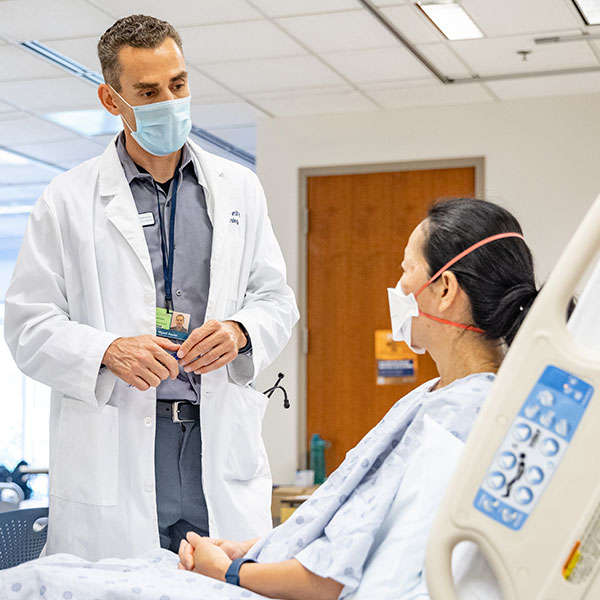 Academic Programs
The Johns Hopkins School of Nursing offers programs designed to fit the career and research goals of our diverse student population.
Engagement Opportunities
Palliative Care Interest Group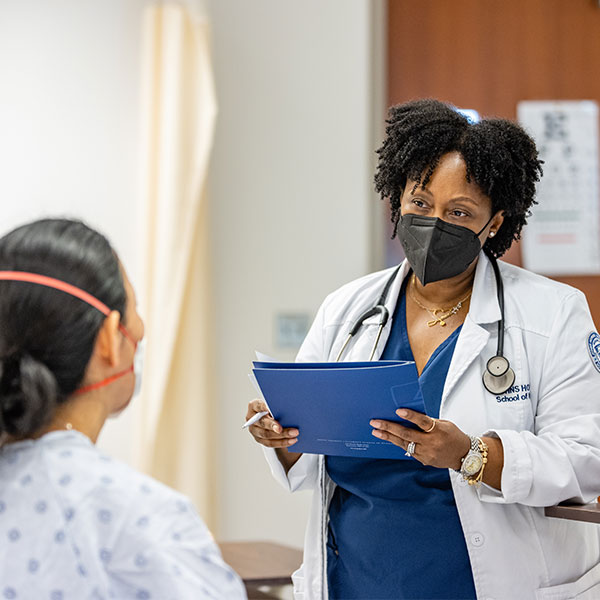 More Expertise To Explore