What Is a Hopkins Nurse?
The Hopkins Nurse has a passion for patients, for gathering and sharing knowledge, for excellence that is recognized throughout the world. Employing evidence-based practices, a Hopkins Nurse has autonomy and unlimited opportunities for growth.
A Hopkins Nurse is uniquely skilled at seeing the big picture yet never forgetting the healing power of a single touch.
Get Involved
Your importance to the Johns Hopkins School of Nursing doesn't diminish after graduation, or after your retirement party. Do it for yourself, for fellow alumni, for curent students, and the future of nursing. Get started by emailing [email protected].

Connect with fellow Hopkins alumni and gain fresh perspectives within the OneHop Alumni community. Help current students and recent graduates learn from your university and industry experience.
JOHNS HOPKINS NURSING THROUGHOUT THE YEARS
1889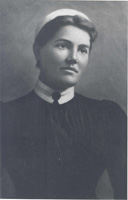 First Superintendent
Isabel Hampton Robb becomes the first superintendent of nurses and principal of the school. She would run Hopkins Nursing with military precision, creating a program that built excellent caregivers, leaders, and innovators.
1889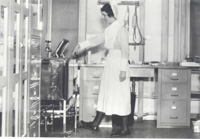 Nursing School Opens
Johns Hopkins Hospital Training School for Nurses opens in October 1889. Johns Hopkins: "I desire you to establish, in connection with the hospital, a training school for female nurses. This … will enable you to benefit the whole community by supplying it with a class of trained and experienced nurses."
1889
Johns Hopkins Hospital
The Johns Hopkins Hospital opens in May 1889. At his death in 1873, Johns Hopkins left his $7 million estate, an enormous fortune at the time, to fund the hospital and its namesake university.
1892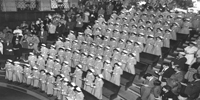 Alumnae Association
The Alumnae Association of the Johns Hopkins Hospital Training School for Nurses is formed with 38 members.
1900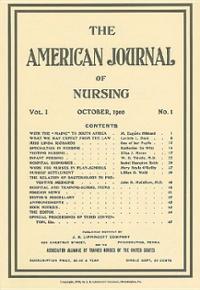 Publications Milestone
M. Adelaide Nutting helps launch the "American Journal of Nursing," known for its evidence-based approach.
1904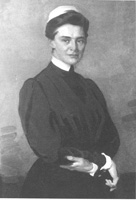 Maryland's 1st RN
M. Adelaide Nutting becomes the first registered nurse in Maryland. Part of the first graduating class in 1891, she later served as superintendent of nurses and principal, proving a worthy successor to Isabel Hampton Robb.
1914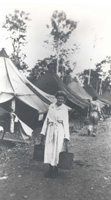 World War I
Hopkins Nurses expand their reach globally through involvement with the American Red Cross and the United States Army Nursing Corps during World War I.
1926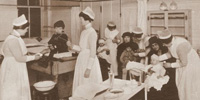 Hampton House
Hampton House, named for the first superintendent of the Training School, opens as a dormitory for nursing students. (In 1894, Isabel Hampton married Hunter Robb, an obstetrician at the Johns Hopkins Hospital.)
1950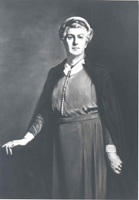 'Professional Status'
Director Anna D. Wolf insists, "If we want professional status [for nurses], we have to have a baccalaureate degree." Her determination laid the groundwork for the Johns Hopkins University School of Nursing, opened in 1984.
1959
1st Black Graduate
Gertrude Jones Hodges becomes the first African-American graduate. Still an active alumna, Hodges recently had a scholarship named in her honor.
1971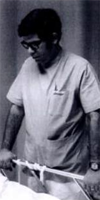 Men in Nursing
Herb Zinder and Jim Levya become the first male graduates. Zinder and son Matthew would later become the first father-son graduates of the school as well.
1984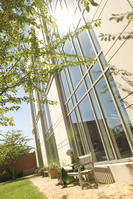 Baccalaureate Debuts
The School of Nursing becomes a degree-granting division of Johns Hopkins University.
1987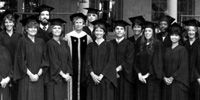 Master's, Post-doctoral
Master's and post-doctoral fellowship programs are launched.
1990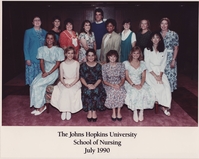 Accelerated Program
The Accelerated baccalaureate program begins. The program turns driven, high-achieving students into BS graduates in just 13 months.
1992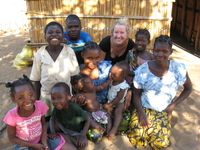 Peace Corps Fellows
The Peace Corps Fellows program welcomes returned volunteers, or RPCVs. Today, the Paul D. Coverdell Fellowship offers financial assistance to RPCVs while helping them translate global experiences into careers as leaders in health care.
1992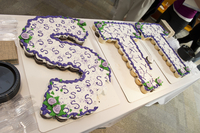 Sigma Theta Tau Chapter
Sigma Theta Tau approves the Nu Beta chapter at the school. Each year, exceptional students are invited to join the society, a tremendous honor. Nursing professionals who prove themselves as leaders also may be invited to join.
1993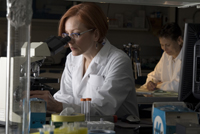 1st Doctoral Program
A doctoral program launches with five students. Today, the Doctor of Nursing Practice (DNP) and Doctor of Philosophy (PhD) programs prepare much larger cohorts of clinical and research leaders to advance the practice of nursing and improve health care locally and globally.
1994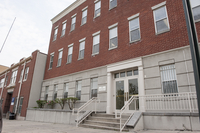 Wald Center
The Lillian D. Wald Center serves vulnerable populations by providing opportunities for student learning, faculty practice, research, and scholarship. Its namesake was a famed American nurse and social worker on behalf of women's and children's rights.
1998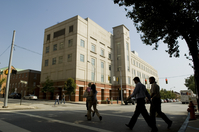 Pinkard Building
The Anne M. Pinkard Building, permanent home of the School of Nursing, opens across the street from Johns Hopkins Hospital. It is named in honor of the Baltimore philanthropist's service to and support of the university and Johns Hopkins Hospital and Health System.
2001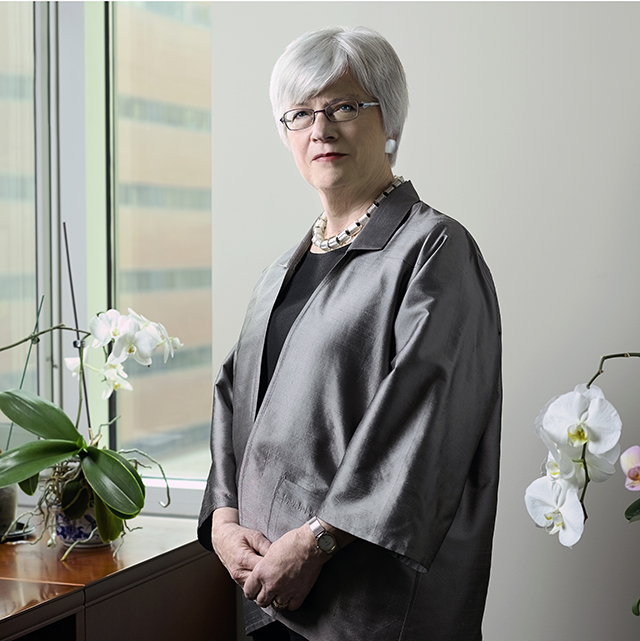 Dean Martha Hill
Martha N. Hill is appointed dean, a position she will hold through early 2014. Her enduring legacy is growth of the campus, student body, curriculum, research funding, and global reputation of the school. JHSON earned its first No. 1 ranking under her watch in 2011.
2004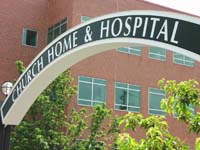 Church Home Alumni
Nursing alumni for Church Home and Hospital join the Johns Hopkins Nurses' Alumni Association.
2004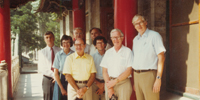 Chinese Partnership
The School of Nursing partners with the Peking Union Medical College to offer the first doctoral education of nurses in China.
2007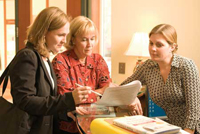 DNP Established
Doctor of Nursing Practice program established. The Johns Hopkins School of Nursing DNP program prepares students to lead health care innovations and influence policy at the highest organizational level.
2013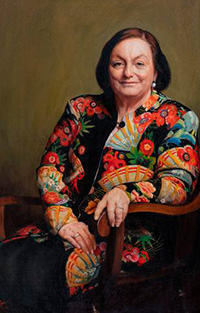 Dean Patricia Davidson
Patricia M. Davidson, known globally as a researcher and mentor, takes the reins of the school. She oversees the launch of the MSN: Entry into Nursing Practice program and expands doctoral programs while leading the move back to No. 1 in U.S. News & World Report's rankings.
2015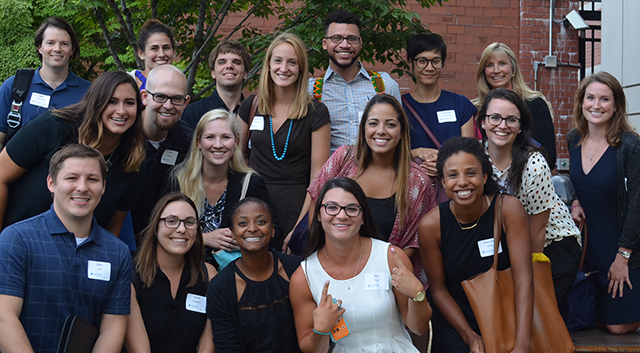 MSN: Entry into Nursing
Unlike traditional programs, the Master of Science in Nursing: Entry into Nursing Practice emphasizes leadership, global impact, quality and safety, and evidence-based interprofessional education.
2016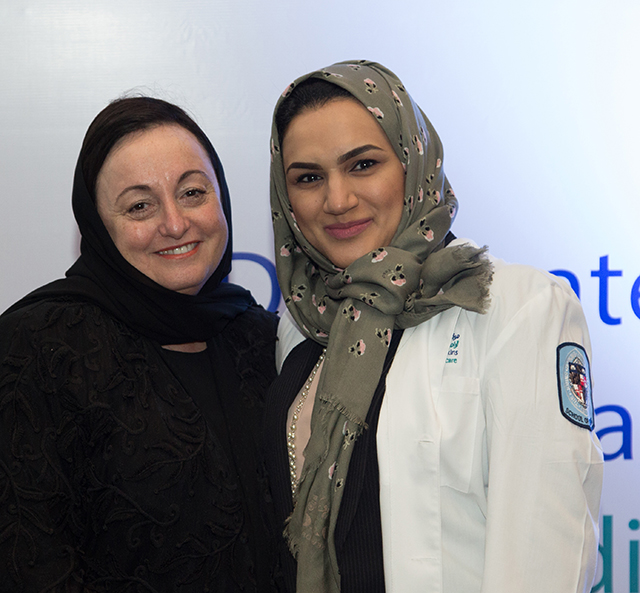 Saudi DNP Cohort
A White Coat Ceremony in Saudi Arabia attended by Dean Davidson and several school faculty members officially welcomes the first Johns Hopkins Aramco Healthcare Doctor of Nursing Practice cohort.
2016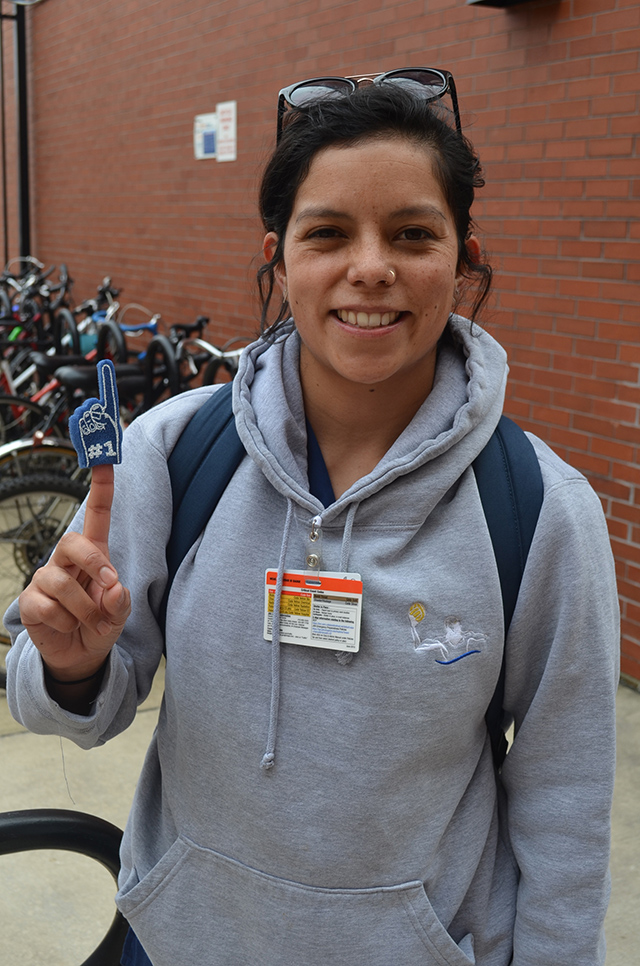 No. 1 Ranking
The school once again earns the No. 1 spot for graduate schools of nursing as U.S. News & World Report releases its rankings for 2017.
2017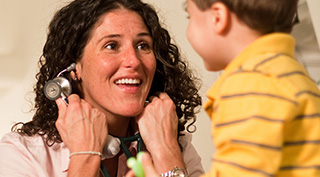 DNP ADVANCED PRACTICE ESTABLISHED
As the need to respond to increasing complexity of delivery and management of care grew, the Johns Hopkins School of Nursing was established to prepare nurses at the highest level of professional nursing practice for advanced roles as clinical and health care policy leaders.
2018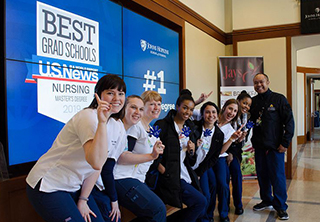 NO. 1 RANKING
The school once again earns the No. 1 spot for graduate schools of nursing as U.S. News & World Report releases its rankings for 2019.
2019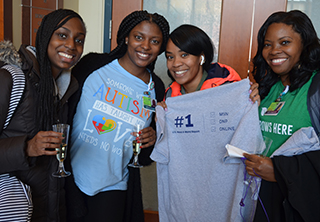 No. 1 Master's and DNP Program
The school maintained its standing as the nation's best accredited graduate nursing program, ranking No. 1 in U.S. News & World Report's 2020 rankings. The DNP program also ranked No. 1 for the first time.
2019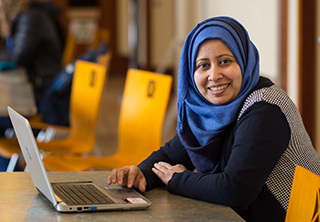 NO. 1 Online Nursing Education
Advancing from its previous No. 5 spot, the Johns Hopkins School of Nursing ranks No. 1 for online nursing education in the 2019 U.S. News & World Report online rankings.
2021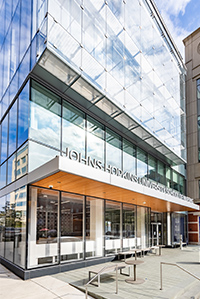 Expanded and Renovated Pinkard Building
The grand opening of the expanded and renovated Anne M. Pinkard Building showcases open and flexible learning areas, innovative event spaces, and an environment for collaboration among students, faculty, staff, and interdisciplinary partners.
2021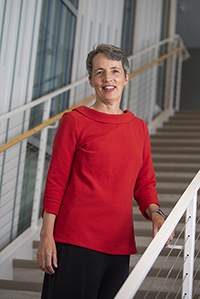 Dean Sarah L. Szanton
Sarah L. Szanton, internationally known for her work in aging, community health, and social determinants of health, is appointed fifth dean, bringing with her a wealth of knowledge and experience as an alumna and longtime faculty member.
Hopkins Nursing Celebrates 130th Anniversary