To Shield and to Serve the Vulnerable
Nearly 20 people per minute are physically abused by an intimate partner in the U.S., or more than 10 million per year. The physical and economic costs are extraordinary.
Intimate partner violence, societal gender expectations, and economic opportunity play complex roles in physical and mental health health outcomes in both straight and LGBTQ populations. The challenge is to identify those at risk, and act.
Featured Content
Female genital mutilation/ cutting (FGM/C) is a persistent public health problem which has already affected approximately 200 million women and girls worldwide, and another 3 million are at risk each year. Despite the prevalence of FGM/C and the global commitments and national laws promoting its abandonment, health workers in a variety of settings may not be adequately prepared to provide quality evidence-based prevention and treatment of FGM/C complications.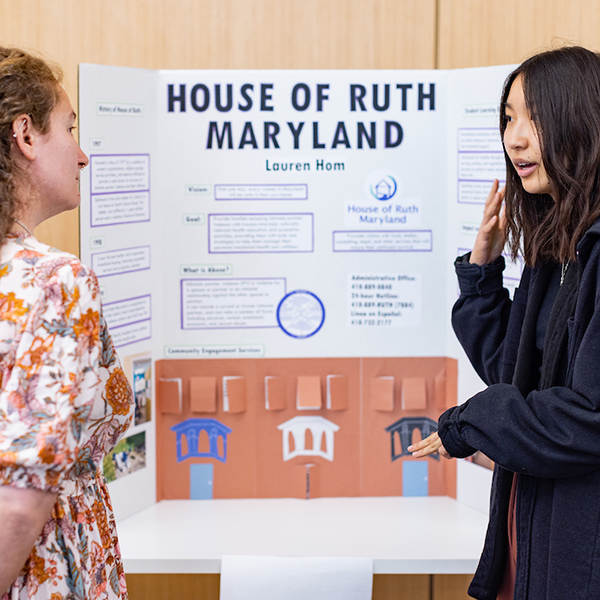 Centers and Initiatives
Our faculty-led, interdisciplinary centers and initiatives strengthen a focused area of scholarship in health care by providing an environment to expand the knowledge base, integrate specific education and practice initiatives, and mentor new scholars.
Nancy E. Glass
PhD, MPH, MS, RN
FAAN
Associate Director, Johns Hopkins Center for Global Health
---
Nancy Glass conducts clinical and community-based intervention research with diverse populations across multiple settings domestically and globally. Since 2002, Dr. Glass has served as Principal Investigator of nine federally funded multidisciplinary research projects (NICHD, NIMHD, CDC, NIMH, NINR, OWH) to improve safety, health, and economic security and address gender inequity in diverse community and clinic settings. Dr. Glass […]
Continue reading
Kamila A. Alexander
PhD, MSN/MPH, BSN, BS, RN
Associate Director, PhD and Postdoctoral Programs
---
Kamila A. Alexander is an Associate Professor and Associate Director of the PhD and Postdoctoral programs at the Johns Hopkins School of Nursing. Her research examines the socio-structural determinants of trauma and violence on sexual, mental, and reproductive health outcomes among marginalized young people. As a trained advanced practice public health nurse, Dr. Alexander uses […]
Continue reading
Bushra Sabri
PhD, MSW, MA, BSc (Hons)
FSBM
---
Bushra Sabri's research focuses on lifetime cumulative exposures to violence, including intimate partner violence and stress caused by experiencing health inequities, particularly among minority and immigrant women. She has led or co-led multiple funded research projects focusing on risk factors and health outcomes of interpersonal violence across the lifespan. Dr. Sabri's recent work focuses on […]
Continue reading
Jacquelyn Campbell
PhD, MSN, BSN, RN
FAAN
Anna D. Wolf Chair
---
Jacquelyn Campbell is a national leader in research and advocacy in the field of domestic and intimate partner violence (IPV). She has authored or co-authored more than 230 publications and seven books on violence and health outcomes. Her studies paved the way for a growing body of interdisciplinary investigations by researchers in the disciplines of nursing, medicine, […]
Continue reading
Nicole E. Warren
PhD, MSN, MPH, BS, RN
FAAN
CNM
Associate Director of Theoretical Foundations, MSN (Entry into Nursing) Program
---
Nicole Warren is a certified nurse midwife with more than two decades of combined research, clinical practice, and teaching experience in reproductive health. Her work is guided by a commitment to Respectful Maternity Care and eliminating mistreatment of childbearing persons. Current projects include addressing disparities in maternal health in Maryland, evaluating the impact of educational interventions […]
Continue reading
Videos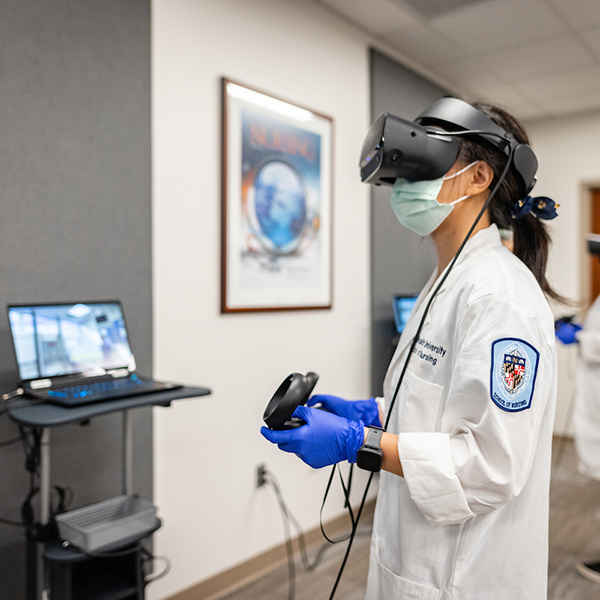 Academic Programs
The Johns Hopkins School of Nursing offers programs designed to fit the career and research goals of our diverse student population.
More Expertise To Explore