Policy, Leadership & Administration
One Defining Policy: Health Care for All
The Johns Hopkins School of Nursing is shifting the dialogue on the profession through policy, advocacy, and leadership, turning a hard-won place at the table into a soapbox on care for all.
The Johns Hopkins School of Nursing's policy initiatives maximize the expertise of nursing beyond the traditional role of caregiver, utilizing skills as researchers, data analysts, entrepreneurs, health care advocates, and—most importantly—problem solvers. The focus is interdisciplinary, cross-university, and forward-leaning, with two main goals: Changing how nurses see themselves (moving from undervalued, necessary cost to a fully valued asset), and changing how the rest of the world thinks of nurses (elevating the policy, communications, and media culture around nursing, and serving as a resource center where policymakers and news outlets can routinely seek nurses' input).
Featured Content
Structural Ableism People with disabilities face inequities in social determinants of health, health care access and quality, and the impact of global crises, all of which compound the harms to the disability community.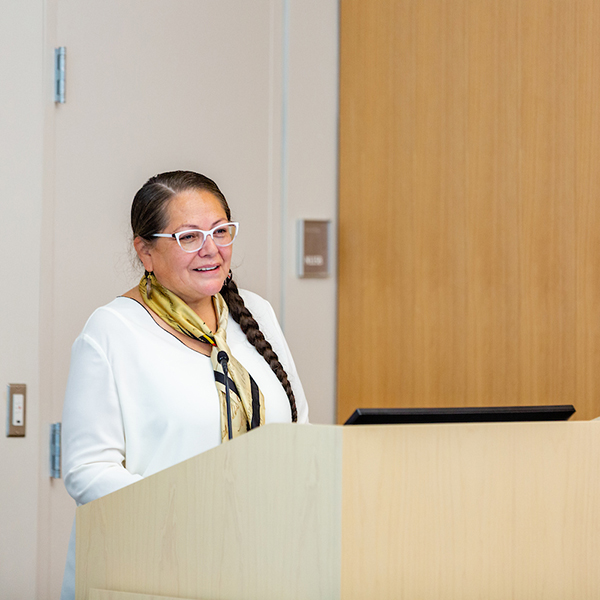 Centers and Initiatives
Our faculty-led, interdisciplinary centers and initiatives strengthen a focused area of scholarship in health care by providing an environment to expand the knowledge base, integrate specific education and practice initiatives, and mentor new scholars.
Jacquelyn Campbell
PhD, MSN, BSN, RN
FAAN
Anna D. Wolf Chair
---
Jacquelyn Campbell is a national leader in research and advocacy in the field of domestic and intimate partner violence (IPV). She has authored or co-authored more than 230 publications and seven books on violence and health outcomes. Her studies paved the way for a growing body of interdisciplinary investigations by researchers in the disciplines of nursing, medicine, […]
Continue reading
Jason E. Farley
PhD, MSN, MPH, BS, RN
FAAN
AACRN, ANP-BC, APRN
Leadership and Innovation Endowed Chair
---
Jason Farley is a world-renowned nurse scientist and the inaugural Leadership and Innovation Endowed Chair at the Johns Hopkins University School of Nursing. He directs the Center for Infectious Disease and Nursing Innovation. As an Infectious Disease Nurse Epidemiologist and a Nurse Practitioner in the Division of Infectious Diseases at The Johns Hopkins School of Medicine, […]
Continue reading
Jessica Gill
PhD, MSN, BSN, RN
FAAN
Bloomberg Distinguished Professor
---
Jessica Gill is a national leader in research on the biological mechanisms of traumatic brain injuries (TBI). She has spent decades investigating differential responses in military personnel, athletes, and other patients who have experienced TBIs and the mechanisms underlying these divergent responses. Specifically, Dr. Gill looks for ways to use biomarkers to identify which patients are […]
Continue reading
Bonnielin Swenor
PhD, MPH, BS
Director, Johns Hopkins University Disability Health Research Center
---
Bonnielin Swenor is founder and director of the Johns Hopkins Disability Health Research Center, which aims to shift the paradigm from "living with a disability" to "thriving with a disability" through research, education, and policy. Dr. Swenor's research is motivated by her personal experience with low vision and focuses on three overlapping areas: (1) removing […]
Continue reading
Teresa Brockie
PhD, MSN, BSN, RN
FAAN
---
Teresa Brockie's research focuses on achieving health equity through community-based prevention and intervention of suicide, trauma, and adverse childhood experiences among vulnerable populations. A member of the White Clay (A'aninin) Nation from Fort Belknap, Montana, Dr. Brockie earned her PhD at the Johns Hopkins School of Nursing and completed a postdoctoral fellowship with the National […]
Continue reading
Videos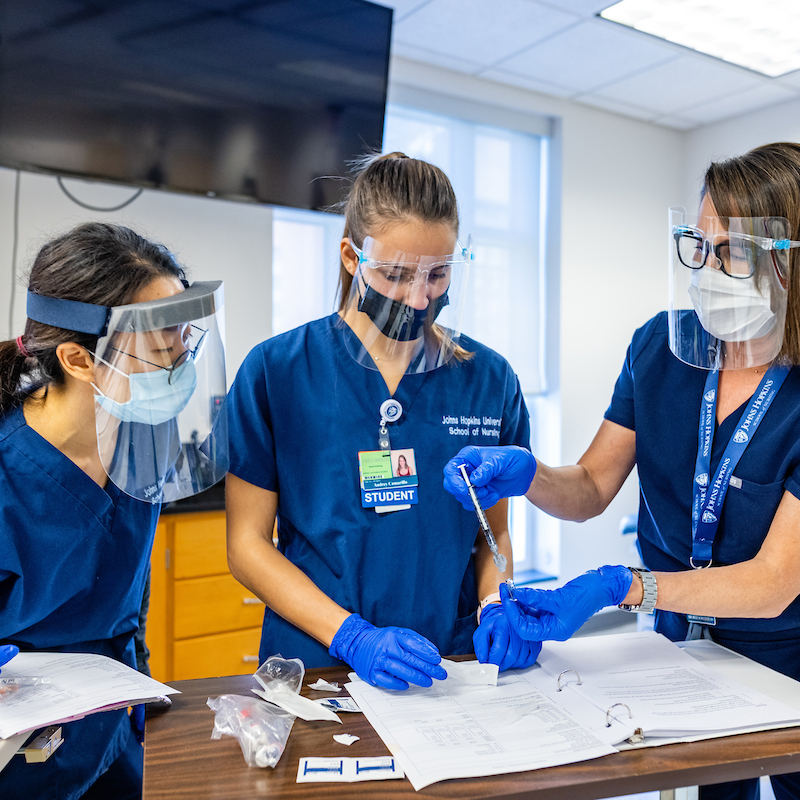 Academic Programs
The Johns Hopkins School of Nursing offers programs designed to fit the career and research goals of our diverse student population.
More Expertise To Explore