We don't just "check the box." We focus on a culture change of inclusion and integration.
Diversity, equity, inclusion, and belonging (DEIB) are deeply rooted principles in the nursing profession and in the Johns Hopkins School of Nursing. We believe these values are critical to attaining the best research, scholarship, teaching, health care, and service.
We embrace diversity to enhance all of our activities and to accomplish the mission of the school.

We achieve excellence by attracting and retaining talented and diverse leaders, faculty, students, and staff.

We commit to creating an inclusive environment in which diverse opinions and beliefs are a part of and enrich our professional, educational, and personal experiences.

We recognize that the responsibility for diversity and inclusion lies with all of us.
Our Strategic Plan models these values and affirms the school's commitment to advancing and supporting a learning community culture that promotes DEI, and recruits and retains students, faculty, and staff from diverse social and ethnic populations.
Our team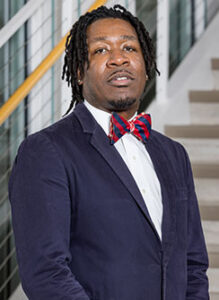 Jermaine Monk, PhD, MSW, MS, MA
Associate Dean, Diversity, Equity, Inclusion, & Belonging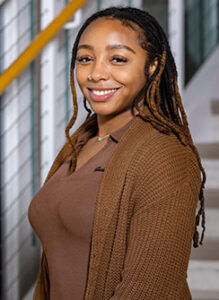 Kennedy Godwin
MSN Entry into Nursing Student '24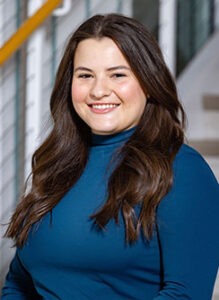 Genavieve Sinner
MSN Entry into Nursing Student '24
Campaigns and Roadmap
Campaigns
Diversity shouldn't be a trending topic. It should shine a light on what we're doing well. JHSON is proud to highlight the real people in our community regularly and the things they are doing to support diversity, equity, and inclusion through campaigns – including the #DiverseNurse and #MenInNursing campaigns – on Facebook, Twitter, YouTube, LinkedIn, and Instagram.
Johns Hopkins University Office of Diversity and Inclusion Roadmap
JHSON renewed its commitment to cultivating a diverse and inclusive school while creating an inclusive and equitable environment that is consistent with the JHU Roadmap on Diversity and Inclusion. We have positioned ourselves to make long-lasting and impactful change for our profession, our community, our nation, and the world.
Acknowledgement to the Piscataway Tribe
Led by Dr. Teresa Brockie, JHSON developed an indigenous land statement that is read aloud during the welcome remarks at major events to recognize the Indigenous Peoples whose land is now known as Maryland. The statement is prominently displayed in our beloved courtyard as the first acknowledgement of its kind at the university. It reads: "The Johns Hopkins School of Nursing respectfully acknowledges and gives thanks to the Piscataway Tribe, including the Piscataway-Conoy Tribe of Maryland and Cedarville Band of Piscataway, the Indigenous People who are traditional owners of the lands of the Chesapeake Bay region. We also acknowledge all Indigenous Peoples, the traditional owners of the lands and waters of the United States of America."