Contact Admissions
Questions? Our dedicated team is here to help.
MAKING THE TRANSITION—ALL NEW STUDENTS
Your New Student Orientation Program will prepare you to begin your academic program at the School of Nursing.
Refer to our SON Orientation Page for detailed information and a schedule of workshops and events.
Accepted Students —Spring 2024 MSN Entry into Nursing Students
Congratulations! We can't wait to have you join us. Please use this page as a resource as you prepare to start the program and let us know if you have any questions.
We have a variety of opportunities for you to engage with our admissions team. Please call (410) 955-7548 or email us at [email protected] to schedule a phone call, in-person, or virtual appointment with an admissions officer. Register for accepted student events and view helpful getting started videos, information about Baltimore, and previous accepted student event recordings below.
We really hope you find the information engaging and informative! You can also join us for "Chat and Chew" Monday through Friday from Noon to 1 ET for drop-in office hours on Zoom. To join, visit our Online Chats page for details.
Wishing you and yours all the best. Congratulations again.
Best regards,

Cathy Wilson
Director of Admissions
Celebrate the Start of Your Journey as a Johns Hopkins Nurse
Welcome to the School of Nursing
Sarah L. Szanton, PhD, RN, FAAN
Dean, Johns Hopkins School of Nursing
Patricia M. Davidson Professor for Health Equity and Social Justice
Events
JHSON Virtual Student Panel
Date and Time: Tuesday, November 7, 2023 at 5:00 p.m. – 6:00 p.m.
Join us to learn about the daily lives of some of our current students! Learn about how they balance being a student and enjoying their time living in Baltimore City. This is an opportunity to ask about student organizations, the rigor of the coursework and the challenges of clinical training. Learn about our well-rounded students and get insight into their professional goals that very well could impact the future delivery of healthcare.
Happy to Include You Hour
Date and Time: Thursday, November 9, 2023 at 4:45 p.m. – 6:30 p.m.
Honoring our commitment to creating an inclusive environment that fosters excellence within our programs and community, the Office of Admissions and Office for Diversity, Equity, and Inclusion hosts a celebratory happy hour and networking event which offers a chance to meet other newly admitted students, current students and faculty.
In-Person Accepted Students Day
Date and Time: Friday, November 10, 2023 at 8:30 a.m. – 2:00 p.m.
Johns Hopkins University School of Nursing will host an Accepted Students Day event for our Spring 2024 MSN Entry into Nursing admitted students. The event will include simulation demonstrations, a building tour, question and answer sessions with faculty and current students, information on housing, financial aid, registration, and other student services.
We are asking that only admitted students attend the morning session discussions. We invite one guest to join us for lunch (12:00 p.m. ET) through the conclusion of the event.
RSVPs will be required for this event. 
Recordings
Video Overviews
Engage with our program, our people, and City.
(MSN) Entry into Nursing Program Overview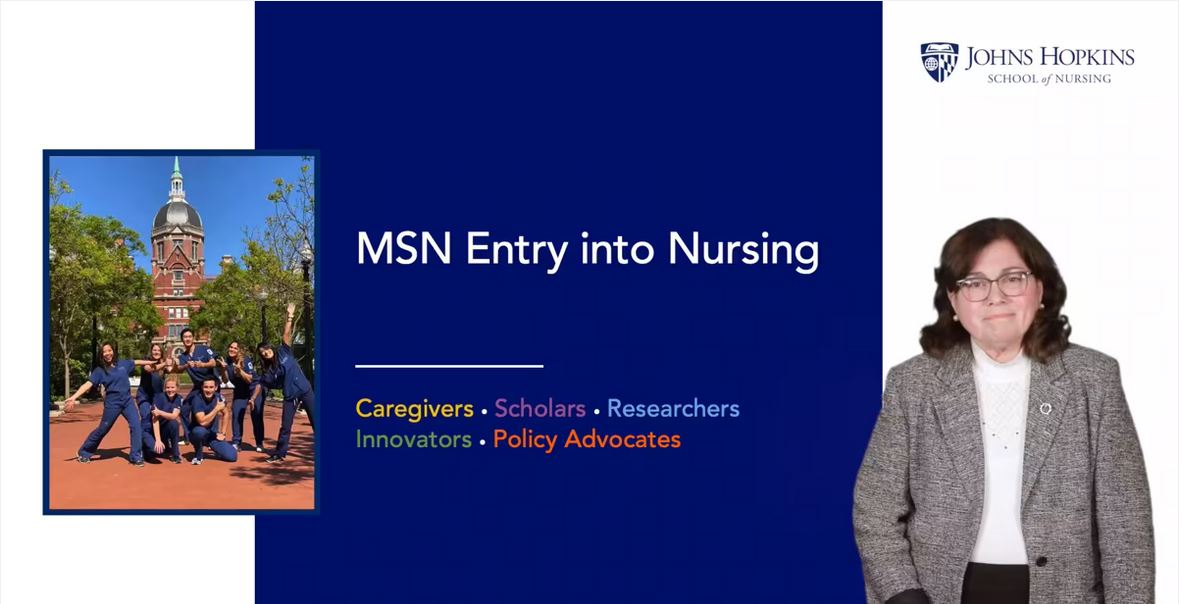 (MSN) Entry into Nursing Program Overview
Dr. Laura Lucas,
IBCLCContact:  [email protected]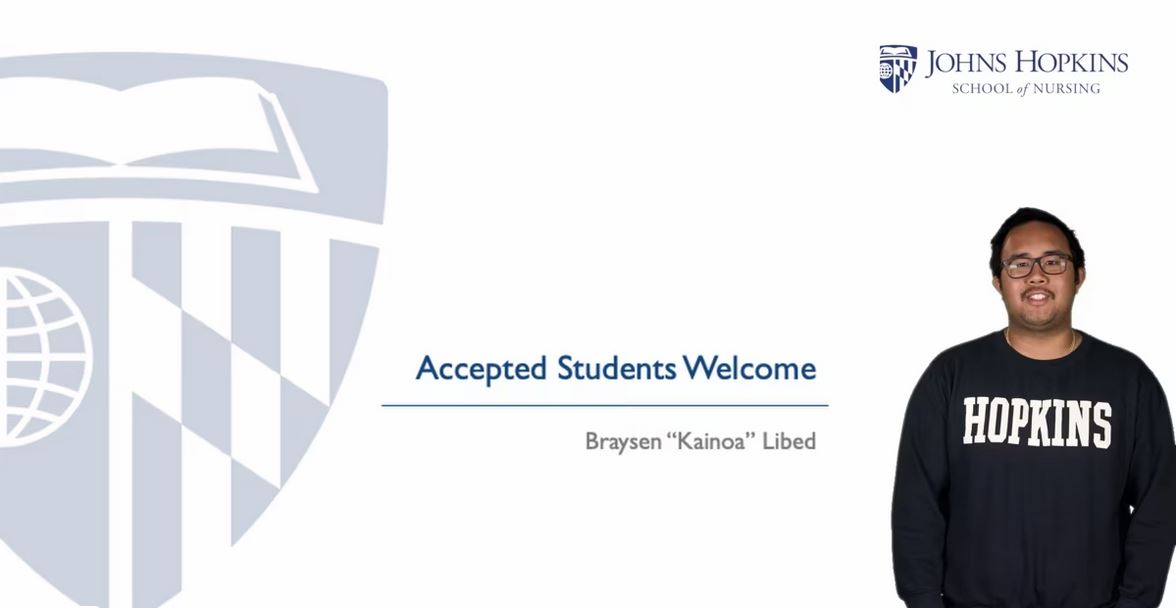 Kai's Welcoming Tips
Kai's Welcoming Tips: Current student Braysen "Kainoa" Libed.
Next Steps for Accepted Students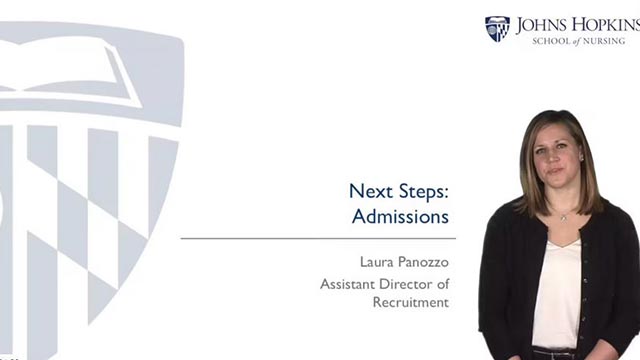 Office of Admissions
For questions about your particular requirements, please contact: [email protected]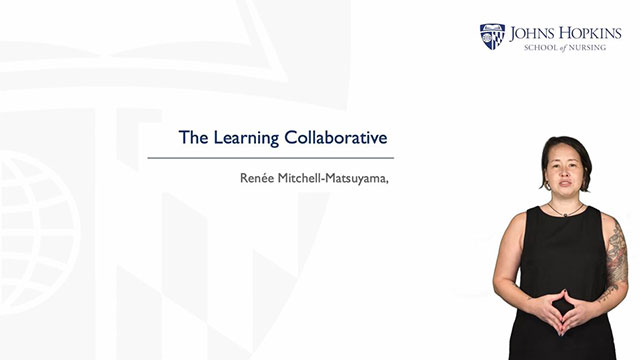 the learning collaborative
For questions about academic support, please contact: [email protected]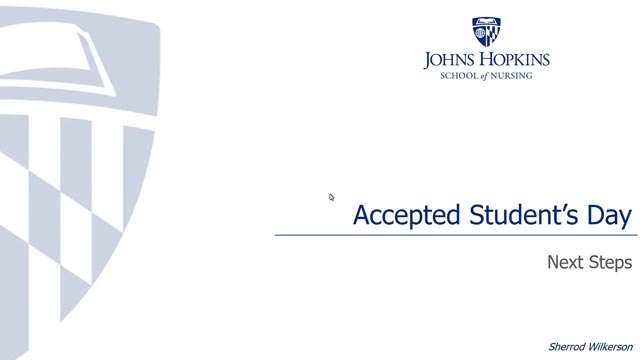 Student Financial Services
Student Financial Services: Learn more about Student Financial Services and how they can help make nursing school a possibility.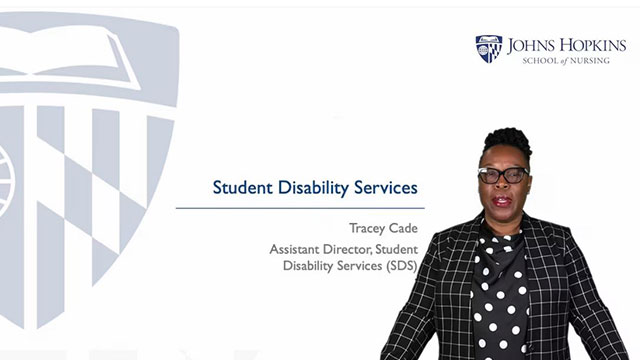 Office of Student Disability Services
If you have questions regarding the process of obtaining accommodations, please email [email protected].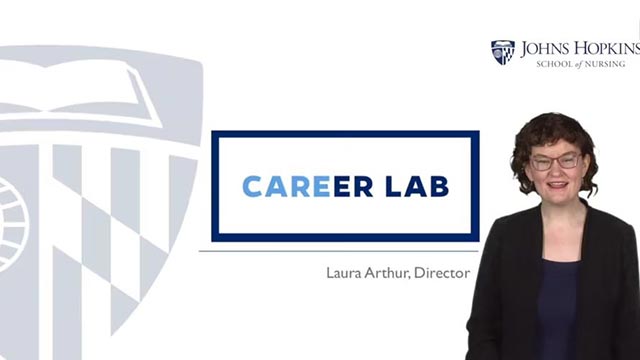 Career Lab
For questions about professional development and post-grad employment, please contact: [email protected]
Do More, BMORE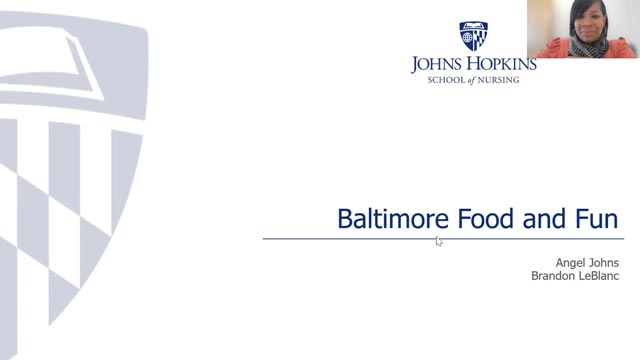 Baltimore Food and Fun
Baltimore Food and Fun: Learn more about fun things to do and placed to eat in Baltimore.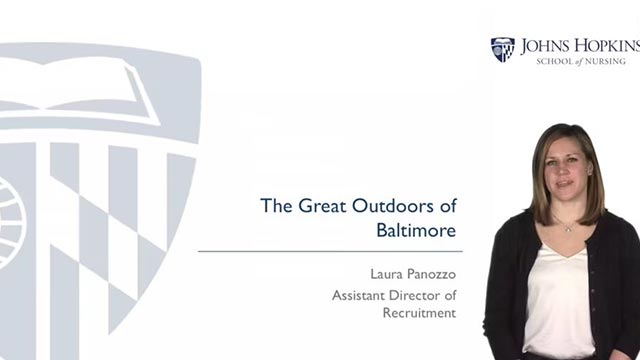 The Great Outdoors of Baltimore
Laura Panozzo, Assistant Director of Recruitment For questions, please contact: [email protected]
Virtual Tour of Campus and Baltimore
The Johns Hopkins School of Nursing has been building since 2018, and cohorts beginning in fall 2020 will be the first to experience our new home. Can you see yourself here yet?
Charm City Check-in Videos
A work in progress, take a glimpse at some of our favorite parts of Baltimore aka Charm City. Â
Interactive Map of Baltimore
View an interactive map of the Baltimore area with lots of useful information about neighborhoods and other Johns Hopkins resources and locations.