The Johns Hopkins School of Nursing (JHSON) strives to be a global leader in nursing and health care. Its Center for Global Initiatives (CGI) is dedicated to expanding the dissemination of nursing knowledge and innovation across the world through collaboration. CGI serves as an operational umbrella for existing and developing JHSON international education, practice, research, and policy initiatives. The International Visiting Scholars program encourages collaboration to advance nursing practice and research globally. The program offers non-degree educational opportunities that address health disparities while sharing cultural and professional perspectives that foster mutual understanding.
Please note: Effective July 1, all visiting scholars who received a WHO-authorized vaccine overseas are required to register their Covid-19 vaccine status and upload a certified English translation of the documentation on the Johns Hopkins University Vaccine Management System (VMS). If a scholar is not compliant with the vaccination mandate, they will not be able to access campus and/or JHU resources.
To learn more about health and Covid-19 safety compliance please click here.

Current visitors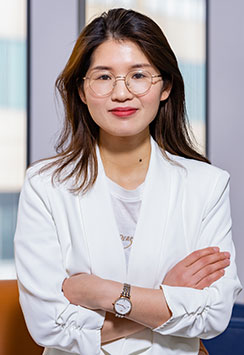 Hongting Ning, PhD, MSN, BSN
Visit: 1/31/2023 – 1/30/2024
University: Central South University, Changsha, China
Faculty Mentor: Junxin Li, PhD, MS, RN
Dr. Ning, international visiting student, will be working with Dr. Junxin Li to assist Dr. Li in research project applications and implementation while at the School of Nursing, She will also be doing research in design, data collecting, data analysis, paper writing, report writing, and so on. Please welcome Dr. Ning to the SON.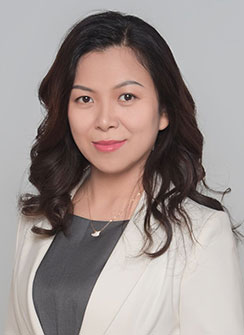 Xin Rong Guo, PhD, MS, BS
Visit: 11/7/2022 – 11/7/2023
University: The Second Hospital of Jilin University
Faculty Mentor: Junxin Li, PhD, MS, RN, FAAN, Assistant Professor
Dr. Guo will be working with Dr. Li to do research on sleep interventions and health in older adults. Researching elderly patients with sleep problems. Please welcome Dr. Xinrong Guo to the SON.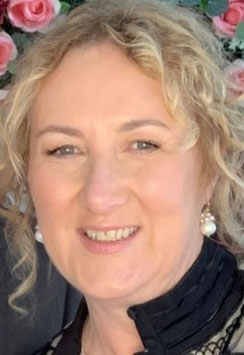 Ms. Jane F. O'Donnell
Visit: 7/17/2023 – 10/17/2023
University: Massey University, New Zealand School of Nursing
Faculty Mentor: Nancy Reynolds, PhD, RN, ANP, FAAN, Professor, Associate Dean of Global Affairs and co-mentor will be Tammy Slater, DNP, MS, ACNP-BC, Assistant Professor
Ms. O'Donnell's research with her mentors aligns with emergency care in nursing. To encourage international connections and research collaboration. Please welcome Jane O'Donnell to the SON.