Posted: 1/12/2012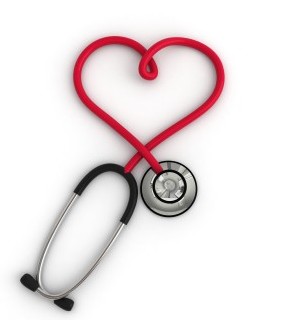 "Community Outreach and Cardiovascular Health (COACH) Trial: A Randomized, Controlled Trial of Nurse Practitioner/Community Health Worker Cardiovascular Disease Risk Reduction in Urban Community Health Centers," an article by Johns Hopkins University School of Nursing (JHUSON) researchers, was selected as an editor's pick in a recent issue of the American Heart Association (AHA) journal Circulation: Cardiovascular Quality and Outcomes. The study showed that direct intervention by nurses with cardiovascular disease (CVD) patients, has a positive effect on improving cardiovascular care in underserved populations.
Each year, approximately 831,000 Americans die of CVD. Despite well-publicized guidelines on the appropriate management of CVD and type 2 diabetes, the implementation of risk-reducing practices remains poor. The COACH trial, funded by the National Institutes of Health, was led by JHUSON associate dean for research and M. Adelaide Nutting Chair Jerilyn Allen, ScD, RN, FAAN and included fellow Hopkins Nursing researchers Cheryl Dennison Himmelfarb, PhD, RN, FAAN; Sarah Szanton, PhD, CRNP; JHUSON dean Martha N. Hill, PhD, RN; and Mary Donnelly-Strozzo, DNP, MPH.
The trial randomly assigned 525 patients with documented CVD, type 2 diabetes, high cholesterol, or hypertension into two groups: 261 were assigned to a nurse practitioner/community health worker (NP/CHW) and 264 assigned to an enhanced usual care (EUC) group. Participants for the trial were selected between July 2006 and July 2009 from two community health centers in Baltimore. Those that were assigned the NP/CHW group focused on lifestyle changes based on behavioral interventions and the prescription of appropriate medications.

The NP/CHW team also integrated strategies to improve adherence, including regular feedback on lab results and a low-literacy wellness guide which included customized tips for taking medication, healthy eating, increasing physical activity and smoking cessation.
After 12 months, participants who received care from the nurse-led team had a significantly greater reduction in total cholesterol, with a difference of 20 mg/dL; bad LDL cholesterol, with an average reduction of 16 mg/dL; and an average triglycerides drop of 16 mg/dL.
Patients in the nurse-led group also experienced an average systolic blood pressure decrease of 6 mm Hg, a diastolic blood pressure reduction of 3 mm Hg, and a half percent decrease in HbA1c, a test that measures sugar in the blood.
Researchers also found that the patients in the group who saw nurse practitioners and community health workers had an improved perception of the quality of their chronic illness care, leading them to conclude that the individualized regimens can be effective for high-risk patients.
"Our results demonstrate the value of nurse practitioner interventions and add to the collective research that has already been done in nurse case management in cardiovascular care" Allen notes. "It is time to translate these effective strategies into practice to improve the cardiovascular health of high risk populations in urban settings across the country."