What is the nursing crisis? Understanding it from all angles
Nursing faces critical issues, resulting in the current nursing crisis. How do we understand the nuances impacting the profession, build mutual understanding, and find solutions? The panelists represent varied perspectives across the nursing workforce. They will address the reasons for the shortage, its impact on care, strategies for addressing it, and the role of policy in solutions.
Panelists:
Sheila Antrum, Chief Operating Officer, Senior Vice President UCSF Health

Robin Geiger, Senior Vice President, Clinician Advocacy, Ingenovis

Matt McHugh, Director of the Center for Health Outcomes and Policy Research, Penn Nursing

Gretchen Berlin, Senior Partner, McKinsey

Bianca Frogner, Director of the UW Center for Health Workforce Studies, University of Washington
Moderator:
Joanne Kenen, Commonwealth Fund Journalist -in- Residence, Johns Hopkins Bloomberg School of Public Health
Date:
Format: Virtual
Co-Sponsor: Hopkins Business of Health Initiative
View the Event Video Recording

Panelists Information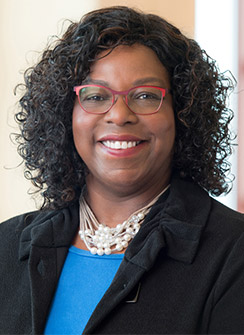 Sheila Antrum is the Senior Vice President/Chief Operating Officer of UCSF Health. In her role, Sheila serves as an integral member of the UCSF Health System's executive leadership team. She plans, directs, and evaluates all core operational functions in a matrixed oversight of the four UCSF Health entities as well as oversees clinical and support services for the enterprise. In collaboration with physician leadership, she designs the operational strategies and infrastructure to support the continuum of patient care.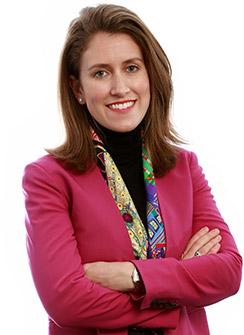 Gretchen Berlin, RN is a senior partner and leader in McKinsey's Healthcare, Public Sector, Operations, and Organization Practices, drawing on her in-depth experience in the healthcare industry to serve clients. A registered nurse by background, Gretchen has led numerous projects with leading public and private healthcare organizations to develop innovative healthcare strategies and drive sustainable change through frontline-workforce and clinical transformations. She co-leads McKinsey's Provider Performance Improvement and Federal Healthcare work.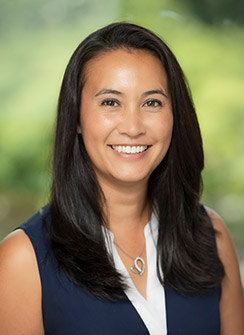 Bianca Kiyoe Frogner, PhD is Professor in the Department of Family Medicine in the School of Medicine at University of Washington (UW). She is the Director of the UW Center for Health Workforce Studies (CHWS) and Director of the Primary Care Innovation Lab (PCI-Lab), which are housed in the Department of Family Medicine. She is also an Adjunct Professor in the Department of Health Systems and Population Health. Dr. Frogner is a health economist (NIH T32 trainee) with expertise in health services delivery, health workforce, labor economics, health spending, health insurance coverage and reimbursement, and international health systems.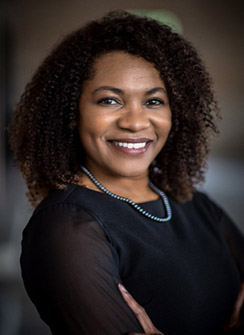 Robin Geiger is an accomplished, results-driven, board-certified nurse executive with over 20 years of hands-on clinical leadership experience. Geiger's professional focus is on health equity and clinician advocacy, with the goal of increasing resilience for healthcare providers, improving quality care and creating solid support systems through the ACT program for all clinicians within the Ingenovis Health brands. In her prior role, she served as Associate Dean of Academic Affairs for National University, School of Health Professions, focused on strategic planning, clinical program development and academic operations.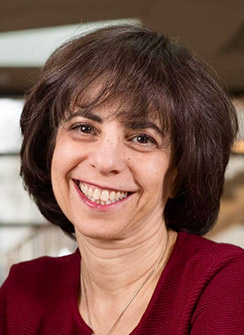 Joanne Kenen is the Commonwealth Fund Journalist -in- Residence at Johns Hopkins Bloomberg School of Public Health. She writes and speaks about a broad range of health care and public health topics, including work force issues that affect nursing. She is a contributing writer to Politico Magazine, Politico "Nightly" and a regular panelist on Kaiser Health News "What the Health" podcast. And she co-teaches a graduate course on the changing political and economic landscape of U.S. media, and what it means for public health communication.
Prior to joining Johns Hopkins, she was a writer and editor at Politico for 10 years, overseeing its health coverage from the implementation of the Affordable Care Act to the coronavirus pandemic. She covered health for Reuters on Capitol Hill for more than a decade, as well as two national presidential campaigns. Her work has appeared in The Atlantic, The Washington Post, Slate, Health Affairs, among other outlets, and she is a frequent moderator and speaker. Follow her on Twitter at @JoanneKenen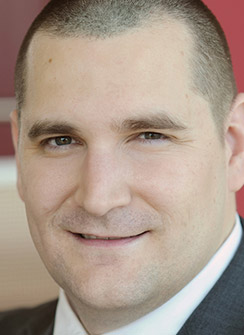 Dr. Matthew McHugh is the Director of the Center for Health Outcomes and Policy Research at Penn where he conducts health outcomes and policy research. He is also Faculty Director of the Coordinated Dual Degree in Nursing and Healthcare Management at Penn Nursing and the Wharton School. His work focuses on how law, policy, and health system reform affect nursing practice and patient outcomes. He is an elected member of the National Academy of Medicine, a Robert Wood Johnson Foundation Nurse Faculty Scholar, a Fellow in the American Academy of Nursing, and a Senior Fellow at the Leonard Davis Institute of Health Economics. His work has been funded by AHRQ, NINR, NIMHD, NIA, and multiple international funding bodies. He received his PhD from the University of Pennsylvania, a Master of Public Health degree from the Harvard School of Public Health, a JD from the Northeastern University School of Law, and his ASN/BSN from Gwynedd-Mercy University. Dr. McHugh was a Fulbright Scholar with the World Health Organization (WHO) Regional Office for Europe in Denmark. He completed a 2-year post-doctoral fellowship in health outcomes and policy research at the University of Pennsylvania.