Keynote Speaker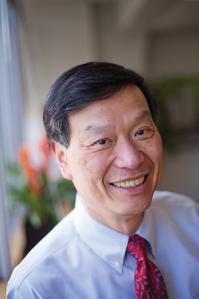 David Chin, MD, MBA
Johns Hopkins Bloomberg School of Public Health
David Chin, MD, MBA, Distinguished Scholar is the head of the Johns Hopkins Executive Education Program at the Johns Hopkins Bloomberg School of Public Health. Prior to Hopkins, Dr. Chin was a senior national partner and leader of the Academic Medical Center Practice in the US Healthcare Industries Advisory Practice of PwC and former leader of PwC's Global Healthcare Research Institute. Dr. Chin is also a member of the Board of Directors for the National Committee for Quality Assurance in Washington, DC. During his career at PwC, Dr. Chin led major strategic planning and operations improvement engagements for academic medical centers and payers around the world. Before PwC, he was the President of the Novalis Corporation, a privately held company that franchised HMOs on a turnkey basis, and he also served on the Board of Directors of Baxter International, Inc. He has also served as the President and Medical Director of the Health Centers Division of the Harvard Community Health Plan, a staff model HMO providing health care to residents in Eastern Massachusetts. Dr. Chin holds a BA from Harvard College, an MD from Harvard Medical School, and an MBA from Stanford Business School, as a Robert Wood Johnson Clinical Scholar.
Featured Speakers
Peter I. Buerhaus, PhD, RN, FAAN

Vanderbilt University Medical Center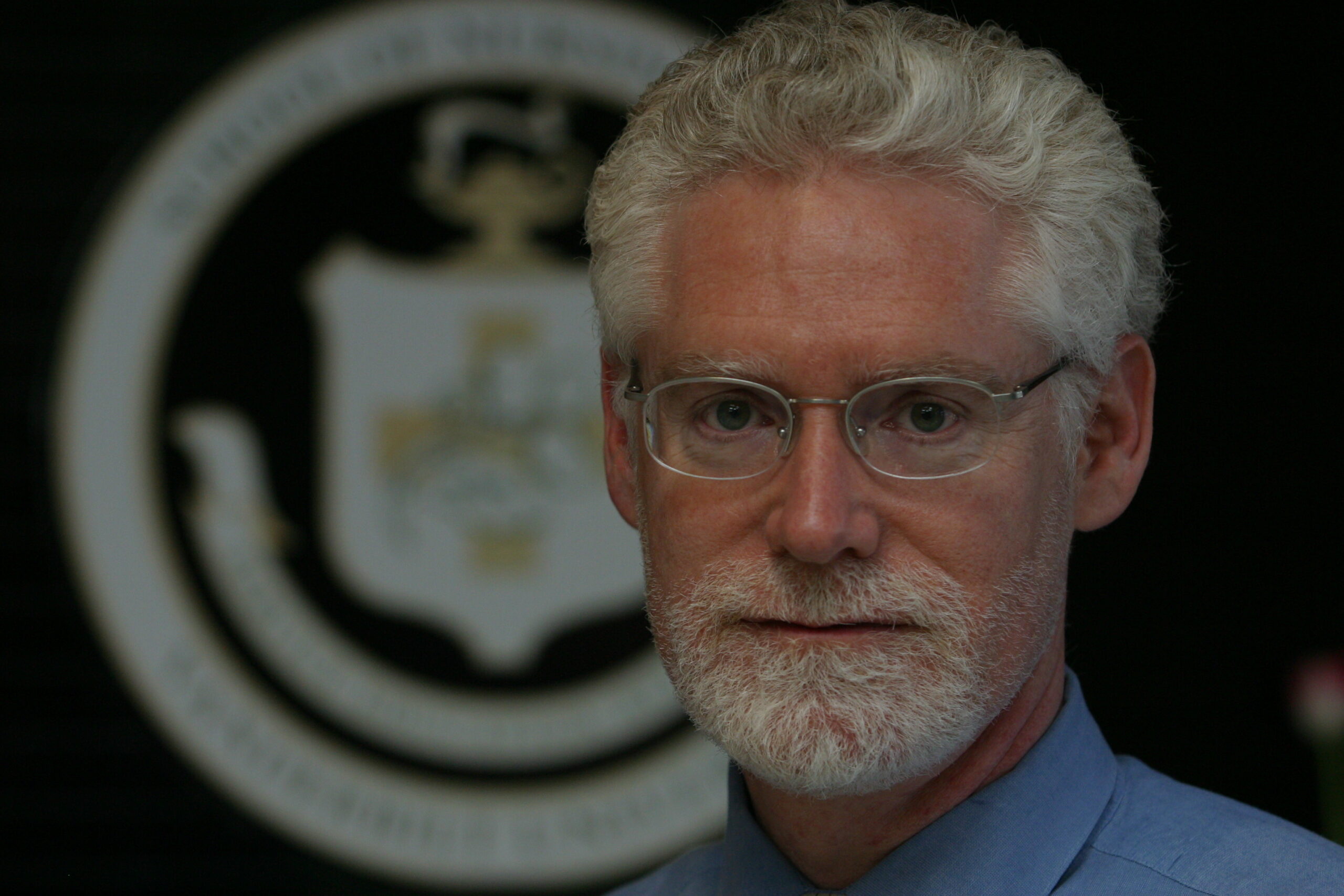 Peter I. Buerhaus, PhD, RN, FAAN is a nurse and a healthcare economist, and is well known for his studies and publications focused on the nursing and physician workforces in the United States. He is the Valere Potter Distinguished Professor of Nursing, and Director of the Center for Interdisciplinary Health Workforce Studies, the Institute for Medicine and Public Health, at Vanderbilt University Medical Center. Dr. Buerhaus served as the Senior Associate Dean for Research at Vanderbilt University School of Nursing from 2000 to 2006. Before coming to Vanderbilt University, he was assistant professor of health policy and management at Harvard School of Public Health (1992-2000). During the 1980s he served as assistant to the chief executive officer of The University of Michigan Medical Center's seven teaching hospitals and assistant to the Vice Provost for Medical Affairs, the chief executive of the medical center. Dr. Buerhaus was inducted into the American Academy of Nursing in 1994 and elected into the National Academy of Sciences Institute of Medicine in 2003. Professor Buerhaus has published more than 100 peer-reviewed articles with five publications designated as "Classics" by the Agency for Healthcare Research and Quality (AHRQ) Patient Safety Network. On September 30, 2010, Dr. Buerhaus was appointed Chair of the National Health Care Workforce Commission. Created under the Affordable Care Act, the Commission (once funded) will advise Congress and the Administration on health workforce policy and serve as a resource for the states and localities.
Suzie Burke-Bebee, DNP, RN
U.S. Department of Health and Human Services
Suzie Burke-Bebee, DNP, RN is a Senior Health Informatician in the Office of the Assistant Secretary for Planning and Evaluation (ASPE) at the U.S. Department of Health and Human Services (HHS). She focuses on health informatics policy. Dr. Burke-Bebee was part of the original team organizing and facilitating the HHS activities promoting the National Health Information Infrastructure (NHII) leading to the creation of Office of the National Coordinator for Health Information Technology (ONC).
In her role at ASPE, Dr. Burke-Bebee collaborates with the National Center for Health Statistics (NCHS) to develop electronic mechanisms as alternatives for collecting data for two national surveys with a focus on cost and quality efficiencies. She works with other HHS operating divisions conducting an analysis of the International Classification of Diseases code set, ICD 10, to examine the comparability of data currently collected and coded in ICD 9. She also oversees the development and maintenance of the Health System Measurement Project website for monitoring changes in the U.S. health system over time and supporting the potential for informing policy decision-making: https://healthmeasures.aspe.hhs.gov/
Dr. Burke-Bebee is Adjunct Faculty at the University of Maryland and the University of Connecticut (UConn) teaching graduate and doctoral students nursing and health informatics. At UConn, she is developing and implementing a new informatics curriculum to meet the requirements for the American Association of Colleges of Nursing (AACN) for 2015.
Patricia Davidson, PhD, MEd, RN, FAAN
Johns Hopkins School of Nursing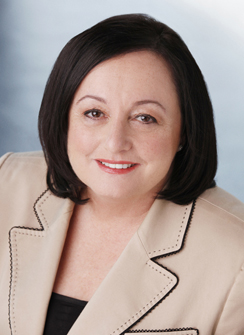 Patricia Davidson, PhD, MEd, RN, FAAN, is the Dean of the Johns Hopkins University School of Nursing. A former Director of the Centre for Cardiovascular and Chronic Care at the University of Technology Sydney [Australia] and Professor of Cardiovascular Nursing Research at St Vincent's Hospital Sydney, Dr. Davidson has an established program of research in supporting individuals living with chronic conditions and developing innovative models of transitional care. A primary objective of her work has been to improve the cardiovascular health of underserved populations through development of innovative, acceptable, and sustainable initiatives within Australia and beyond. She is a Fellow of the Australian College of Nursing, Fellow of the American Heart Association, Fellow of the Preventive Cardiovascular Nurses Association and Fellow of the American Academy of Nursing. She is Counsel General of the International Council on Women's Health Issues and actively involved in the international activities of Sigma Theta Tau International. Since 2003, Dr. Davidson has supervised and mentored more than 33 researchers and currently is an editor of Collegian and the International Journal of Nursing Studies, and is on the editorial boards of a number of other journals including theEuropean Journal of Cardiovascular Nursing, Circulation: Cardiovascular Quality and Outcomes, Heart Lung and Circulation, and the Journal of Cardiovascular Nursing.
She has secured over $8 million in competitive research funding from national and international funding bodies, and co-authored 290-plus peer-reviewed journal articles, 18 book chapters, and more than 70 peer-reviewed abstracts.
Linda Dunbar, PhD
Johns Hopkins HealthCare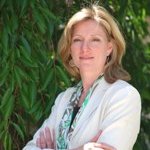 Linda Dunbar, PhD, is vice president of care management and population health at Johns Hopkins HealthCare in Baltimore, Maryland. She currently oversees the community-based aspects of the Johns Hopkins Community Health Partnership, a program funded by a Center for Medicare & Medicaid Innovation award. She has a PhD in nursing and health policy, and is also an adjunct professor at the Johns Hopkins University School of Nursing and Bloomberg School of Public Health.
Karen Haller, PhD, RN
The Johns Hopkins Hospital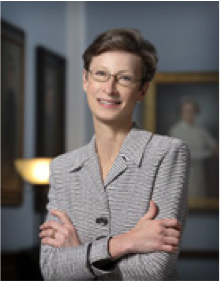 Karen Haller, PhD, RN, is the Vice President for Nursing and Patient Care Services at The Johns Hopkins Hospital. Dr. Haller is responsible for professional practice and clinical standards in the institution and supervises a nursing staff of more than 3,000 full-time equivalent care-givers. She also oversees the activities of the offices for social work, regulatory affairs, admitting and patient/visitor services.

A professor and associate dean for clinical affairs in the Johns Hopkins School of Nursing, Dr. Haller has published more than 100 articles and editorials on subjects ranging from leadership and management in patient care delivery systems to end-of-life decision-making and patient safety. She has conducted National Institutes of Health-funded research on end-of-life issues. For 10 years, she has served with distinction as editor of the Journal of Obstetric, Gynecologic and Neonatal Nursing. She was elected to the American Academy of Nursing in 1991; has been awarded fellowships in nursing and nursing management; and in 2001 received the National Caring Award from the Association of Women's Health, Obstetric and Neonatal Nurses for her outstanding contributions to nursing and nursing research.

Dr. Haller received her bachelor's, master's of science, master's of public health and Ph.D. in nursing from the University of Michigan. Before coming to Johns Hopkins in 1988, she was an associate professor of maternal-child health and a research scientist at Loyola University in Chicago.
Juliann G. Sebastian, PhD, RN, FAAN
University of Nebraska Medical Center College of Nursing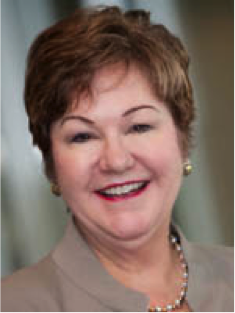 Juliann G. Sebastian, PhD, RN, FAAN was appointed Dean and Professor of the University of Nebraska Medical Center College of Nursing on October 15, 2011 and currently serves as President-Elect of AACN. She previously served as Dean of the College of Nursing at the University of Missouri-St. Louis since 2006. Before that, she served as Assistant Dean for Advanced Practice Nursing and Professor at the University of Kentucky College of Nursing.
Dr. Sebastian's areas of expertise are organization of care delivery systems, and in particular care for underserved populations, academic nursing practice and nurse-managed centers, and Doctor of Nursing Practice program curricula. She has presented widely at national and international conferences on these topics and has had numerous papers, book chapters, abstracts, and three books related to community nursing published.
Dr. Sebastian was inducted as a Fellow in the American Academy of Nursing in 1999. She has been active in numerous national and international professional organizations, including service as the Vice President of Sigma Theta Tau International from 1995-97 and Chair of the Board of the Sigma Theta Tau International Foundation from 1997-2001. She co-chaired the Fellows Selection Committee for the American Academy of Nursing for two years (2006-07) and is a member of the AAN Quality Expert Panel.
She has served on multiple task forces of the American Association of Colleges of Nursing's (AACN), as an AACN Board Member-At-Large and as Secretary on the AACN Board of Directors.
Tracy E. Williams, DNP, RN
Norton Healthcare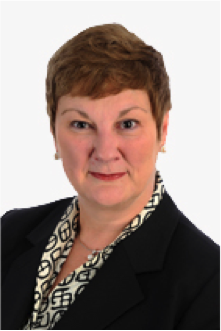 Tracy E. Williams, DNP, RN, was promoted to her current role as Senior Vice President and System Chief Nursing Officer in December 2006 after serving as vice president and system chief nursing officer since May 2005. Williams oversees all nursing and management of care functions for Norton Healthcare's adult-service hospitals, Norton Immediate Care Centers and physician practices. Williams' professional background includes 15 years as vice president and senior nurse executive for Baptist Health in Jacksonville, Fla. A native of Virginia, she began her career in the pediatric intensive care unit of Children's Hospital of the King's Daughters in Norfolk, and later held several nursing management positions, culminating in the nurse administrator role at HCA Henrico Doctors' Hospital in Richmond before joining Norton Healthcare.
Williams has been recognized as a Business First Partner in Health Care from 2007 through 2012. In 2011, Williams received HCPro's prestigious Nursing Image Award for her action-oriented leadership in implementing a culture centered on patients and their families. The Florida Nurses Association named Williams one of District II's 100 best nurses in 2000 and District II Nurse Administrator of the Year in 1996. She is a frequent national speaker on nursing, health care, innovation and leadership topics. She is active in many professional organizations, including the American Organization of Nurse Executives, American College of Healthcare Executives, National League for Nursing and Sigma Theta Tau nursing honor society. A 1994 graduate of Leadership Louisville, Williams currently serves on the boards of the Fund for the Arts, the Kids Center and SOAR.
Laura Wood, DNP, MS, RN
Boston Children's Hospital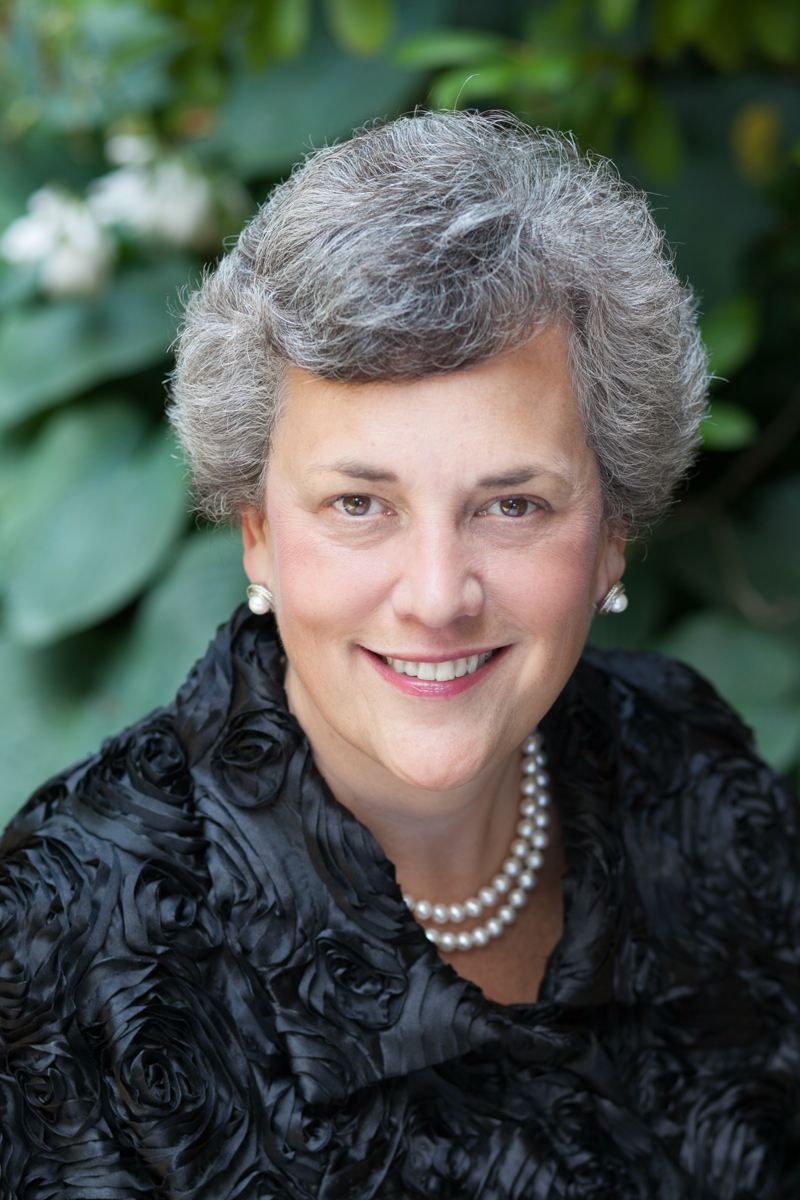 Laura Wood, DNP, MS, RN is Senior Vice President, Patient Care Services and Chief Nursing Officer of Boston Children's Hospital. She leads the nursing and inter-professional clinical practice, research, and education in service to over 3,000 nurses, clinicians, and support team members throughout the nation's foremost independent pediatric hospital and the world's leading center of pediatric health research. Dr. Wood blends a strong foundation in nursing practice, innovation, safety, and improvement science garnered through progressive nursing and senior operational leadership roles within The Johns Hopkins Children's Center, The Children's Hospital of Philadelphia, The University of Pennsylvania Health System, and Siemens Healthcare where she led the US-based clinical information technology business segment. In 2012, she was named a Robert Wood Johnson Foundation Nurse Executive Fellow as part of a three-year, world-class leadership development program to enhance nurse leaders' effectiveness in improving the nation's health care system.
Dr. Wood received a Bachelor of Science (BSN) degree in Nursing, Magna Cum Laude from West Virginia University School of Nursing and was the recipient of Faculty, Alumni Leadership, and Alumni of the Year Awards from the school. She holds a Master of Science (MS) degree in Maternal-Child Nursing from the University of Maryland, Baltimore and a Doctor of Nursing Practice (DNP) degree from The Johns Hopkins University School of Nursing where she was a recipient of the school's Nurse Leader Executive Mentorship Program Award. She holds appointments to numerous scholastic honor societies including Mortar Board, Phi Kappa Phi, and Sigma Theta Tau International (STTI). Dr. Wood serves as a voting member of the Board of Trustees of Boston Children's Hospital and is a member of the Johns Hopkins University Nursing Advisory Board. In 2013, Dr. Wood was named the initial incumbent of the Sporing Carpenter Chair for Nursing at Boston Children's Hospital, the first endowed Chair for nursing in a Harvard-affiliated hospital established to support nursing and interprofessional leadership, educational, clinical inquiry and innovation initiatives.