Purpose: 
This site will help to foster patient and family engagement in healthcare. Allowing for patient engagement and connectivity can enable patient and family involvement in their healthcare decision-making process. Those patients who are engaged, as decision-makers, tend to be healthier and have better outcomes.

This site will provide social networking sites for nurses to offer to patients and caregivers in order to enhance patient engagement.

This group (Informatics Interest Group) will evaluate networking sites for patient referral on a quarterly basis.
About Us:
We will meet quarterly to evaluate and suggest Social Networking Sites. Once approved, these sites will be posted on our website for Information Prescription use by nurses and nursing students alike.
What is a Information Prescription? "The National Library of Medicine created Information Rx to help people better understand health information, to enhance conversations between healthcare providers and patients, and to encourage the use of evidence-based health information on the Internet." https://informationrx.org/more.html) Our site will specifically refer patients to sites that have a social networking capacity – or a capacity to talk to other caregivers or patients about "like" diagnoses.
Why should patients or nurses care about Patient Engagement?
Informatics Interest Group
1. Authoritative – indicates the qualifications of the authors, either in the description of the app/RPM device, or within the website.
2. Usability – Can a new user quickly learn to use the system? Attractive and effective GUI?
3. Complementary –information should support, not replace, the provider-patient relationship
4. Privacy & Security – respect the privacy & confidentiality of personal data submitted to the site/app/Remote Patient Monitoring (RPM) device by the visitor/end user. Meets HIPAA regulations if data transmission is involved for the exchange of information. Can caregivers be granted permissions to view patient progress? Is there a BAA (business associates agreement) for devices/apps/web portals that store patient information for providers to review (not view on the patient's device)?
5. Attribution – cites the source(s) of published information, date medical and health pages
6. Maintainability – is the site/app/RPM modified in a timely manner when new evidence-based practices are published? If a medical app/site/RPM device includes medications, are new medications added to the database in a timely manner?
7. Availability – is the app/site available at all times? Are there downtimes (planned or otherwise), and if so, will there be notification to end-users? Is there a fee/subscription to join website/app/RPM? Is this fee cost-prohibitive for the population targeted?
8. Portability –on which OS's and which browsers does the program run? Can the data be migrated to other systems?
9. Justifiability – site must back up any claims relating to benefits & performance. Are there any claims based on the site/app? Is there a disclaimer?
10. Transparency – accessible presentation, accurate email contact & company information.
11. Financial disclosure – identifies funding sources.
12. Advertising policy – clearly distinguishes advertising from editorial/educational content.
13. Monitoring – is the site clear in who is monitoring or answering patients questions or overseeing discussions. The networking site may offer a direct communication line to a healthcare provider to address medical issues.
14. Readability– The website must be at an 8th grade level or lower

Note: Adapted from Health on the Net Foundation. The HON Code of Conduct for medical and health Web sites (HONcode). Retrieved from: https://www.hon.ch/en/certification.html
Due to our interest in helping and enabling patients and their caregivers, a founding group was established.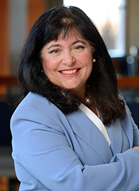 Krysia Hudson, DNP, RN, BC
Assistant Professor
Johns Hopkins University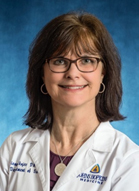 Diane Skojec, DNP, CRNP
Nurse Practitioner, Epic TM Provider/Coordinator
Johns Hopkins Hospital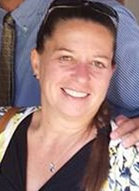 Colette Miller, MS, RNC-Nic
RN Clinical Coordinator; Population Health Department
Maryland Primary Care Physicians, LLC Physician Management Group
Site Submission
Informatics Interest Group – Site Submission