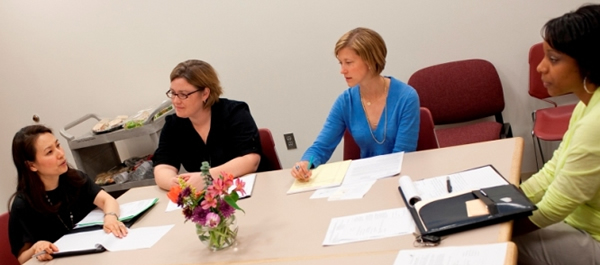 NFS Program
Direction and technical assistance for this program are provided through Johns Hopkins School of Nursing, which serves as the national program office (NPO). This program is directed by Dr. Jacquelyn C. Campbell.
Goal of the NFS program
The goal of the RWJF Nurse Faculty Scholars program is to develop the next generation of national leaders in academic nursing through career development awards for outstanding junior nursing faculty. The program aims to strengthen the academic productivity and overall excellence of nursing schools by providing mentorship, leadership training, salary and research support to junior faculty.
Find Out More
More information about the program can be found at www.rwjfnursefacultyscholars.org. Please see the program's Call for Proposals for a list of the national advisory committee (NAC) members. Send questions about the program, selection criteria or application requirements to [email protected] . Please include your name and telephone number in the inquiry.