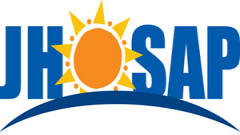 The Johns Hopkins Student Assistance Program (JHSAP) is a professional counseling service that can assist you in managing the challenges of daily living. The Johns Hopkins University School of Nursing recognizes that stress, personal problems, family conflict, and life challenges can affect your functioning and well-being, as well as that of your family.
JHSAP is a resource that can help identify these stressors and problems and can support you in addressing them. JHSAP focuses on problem-solving through short-term counseling and provides resources to assist students with the pressures and difficulties they may encounter during their academic careers. JHSAP is a life management resource that helps students to identify and address challenging issues in healthy ways.
Whenever you are confronted with a personal or school-related problem, call JHSAP for an appointment with a counselor. Additionally, you can visit the JHSAP website at www.jhsap.org. Offices are located in the Baltimore area to meet the needs of our students. A counselor will meet with you to help you evaluate the problem and to make recommendations. If you need help beyond the scope of this program, your counselor may refer you to another resource.
JHSAP services are free, confidential, and there is no limit to the number of times a student may access services. Immediate family members of eligible students may also access JHSAP services. The program operates under state and federal confidentiality legislations and is HIPAA compliant.

Johns Hopkins Student Assistance Program
Phone: 443-287-7000
Toll-Free: 866-764-2317
Website: www.jhsap.org